Alpha of Clovia
SEPTEMBER NEWS: The date of our annual ice cream social, Clovers and Cones, has been announced! Please join us on Monday, September 26th from 6:00 - 9:00 PM at 1200 Pioneer Lane to assist us in raising money for the American Cancer Society. If you want to find out more information on the event, visit our event page, Clovers & Cones Ice Cream Social.
As always, keep up to date with our Clovers and all of their Clover Accomplishments!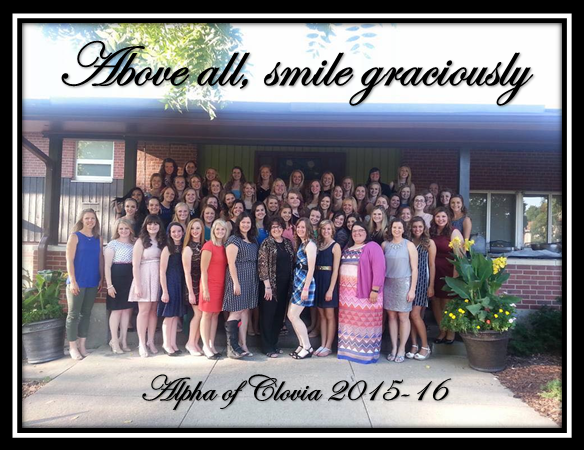 Alpha of Clovia is a 4-H Cooperative Leadership House owned by the Kansas 4-H Foundation located near the Manhattan campus of Kansas State University. Since 1931, the women of Alpha of Clovia have lived together in a cooperative manner – sharing housework and possessions to reduce the overall cost of living. Throughout the years, women from various backgrounds across the country have become members, participating in activities such as: philanthropies, house retreats, the annual National Clovia meeting, and homecoming, among other social events. All of these activities and more are done while maintaining a high sense of academic scholarship while studying at Kansas State University.