Alpha of Clovia
Now Hiring: Housemother position
Alpha of Clovia, Inc., located in Manhattan, KS is seeking a housemother for 60 girls with 4-H background for the 2018- 2019 school year, starting August 15, 2018. Skills in counseling and business management and basic house maintenance are preferred. Housing (small attached apartment) is provided. Cover letter and two references are due by June 8, 2018, and may be sent to Housemother Search, 1200 Pioneer Lane, Manhattan KS 66502. Questions can be directed to Alumni Advisor, Cathy Musick, 785-383-3574 or 785-320-4350. See full position description here.
News: Congratulations to our new members on becoming active members! We officially welcome you to the sisterhood.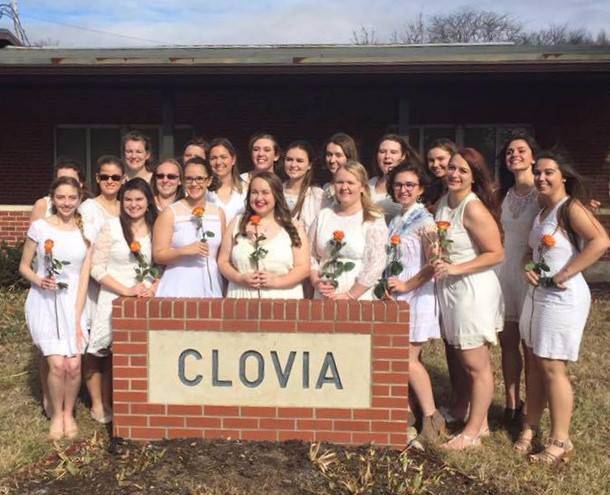 Alpha of Clovia is a 4-H Cooperative Leadership House owned by the Kansas 4-H Foundation located near the Manhattan campus of Kansas State University. Since 1931, the women of Alpha of Clovia have lived together in a cooperative manner – sharing housework and possessions to reduce the overall cost of living. Throughout the years, women from various backgrounds across the country have become members, participating in activities such as: philanthropies, house retreats, the annual National Clovia meeting, and homecoming, among other social events. All of these activities and more are done while maintaining a high sense of academic scholarship while studying at Kansas State University.