Housemother
The purpose of our housemother is to provide support to our members, and to uphold the Alpha of Clovia principle of providing a happy, adequate, and economical living condition. Our housemother functions as a role model and representative of Alpha of Clovia at all times. She is loyal to the women of Alpha of Clovia. Our housemother is approachable, yet sincere, and maintains a sense of humor. Our housemother exhibits trustworthiness in regards to confidentiality of all our members and their parents or guardians. Our housemother maintains the delicate balance between being a "mom figure" and allowing the girls independence as they learn self-sustaining skills during their time at Clovia.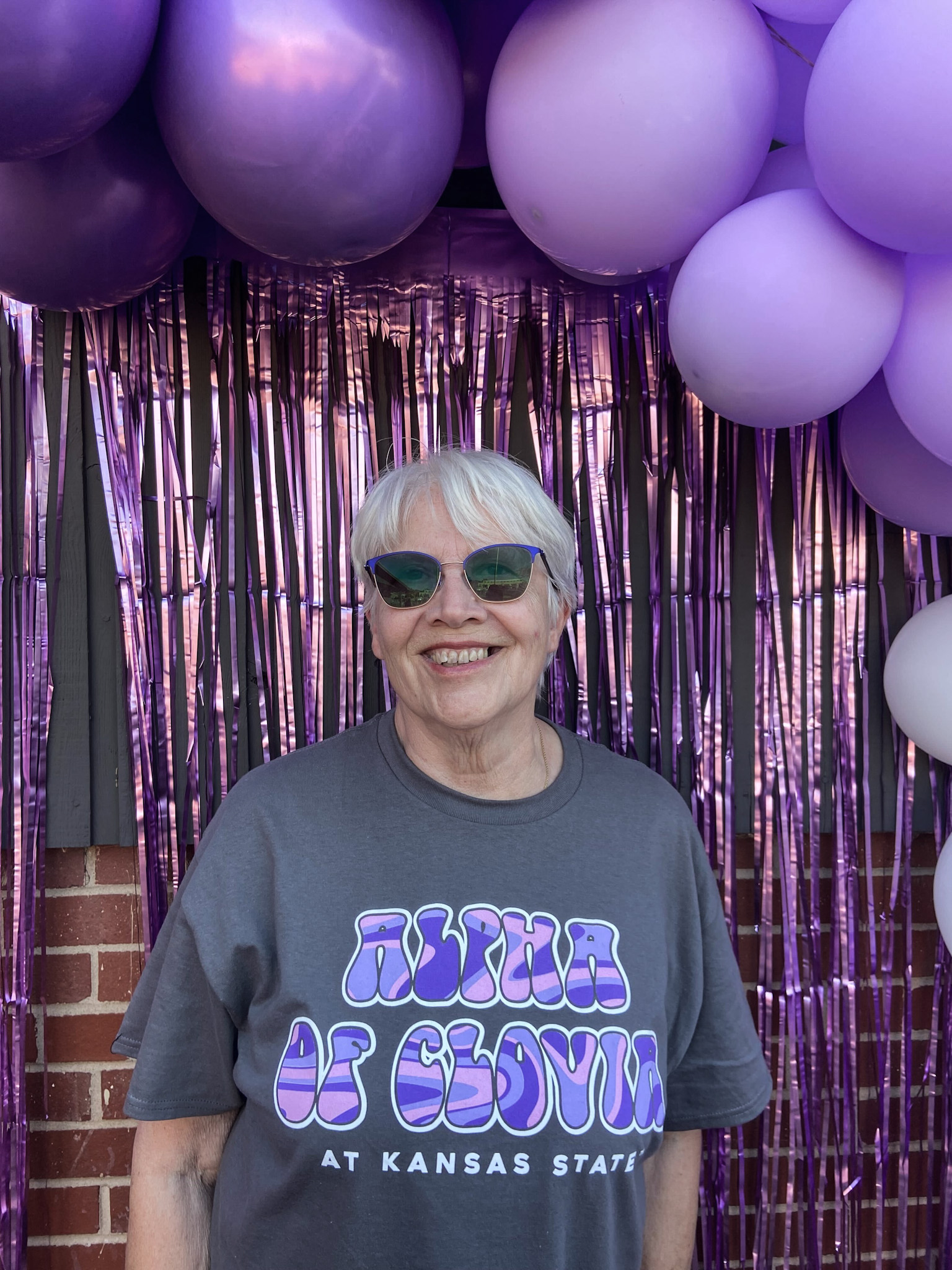 A note from our house mother:
"I'm excited to be heading back to Manhattan, KSU, and Alpha of Clovia to be the next Housemother. My background includes growing up in western Kansas, with three sisters. I then attended KSU and began working in Cooperative Extension for 36 years, 18 of those as a 4-H agent. I am a wife, mother, grandmother, and smal business owner/operator.
I am excited to get to know the women of Clovia and be awed by their intelligence, strength, beauty, talent, generosity, faith, spirit, and kindness.
I believe that the power behind opportunities can be a blessing in disguise and lead us into the best choices for our lives.
I know this will be an exciting opporunity for all of us. Also scary and challenging, but together we will conquer all!"
- Crystal Coffman
Housemother